The 'Perles de Saveurs' restaurant, a modern, cosy atmosphere right in the heart of Strasbourg.
A warm welcome
& modern cuisine
The 'Perles de Saveurs' restaurant is in the well-known 'Petite France' district, in a courtyard that dates back to the Renaissance and is currently designated as one of Strasbourg's historical monuments.
We welcome you in our cosy place, almost like a powder-pink boudoir, where the ambience is calm and gentle. This bucolic setting is totally in keeping with the cuisine we are keen for you to discover!
The Chef offers you an authentic, modern cuisine, all produced in our own kitchens and using fresh produce so that each flavour is preserved – because good cooking calls for good ingredients!!!
This means we are able to adapt to suit food intolerances and allergies, as well as offering vegetarian dishes.
Main reception room
Our restaurant comprises one bright main room capable of seating about twenty. This has a lovely cosy feel, so that you can peacefully enjoy your meal and being with your guests.
We can also offer you the possibility of privatising the restaurant for special events. Please contact us for further information.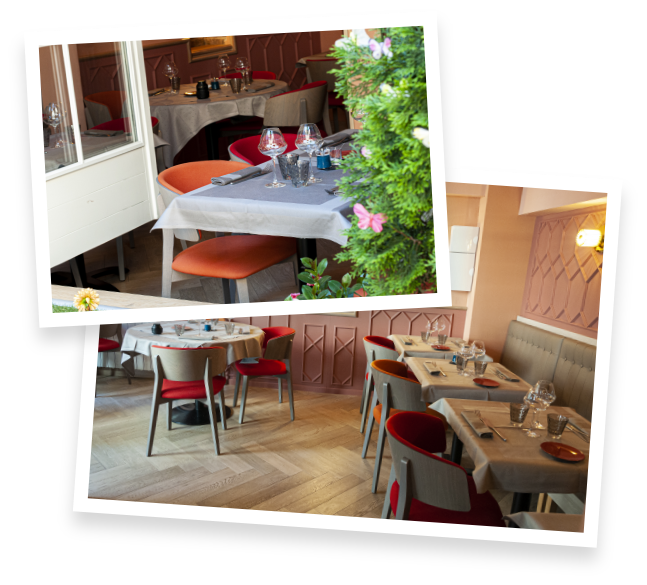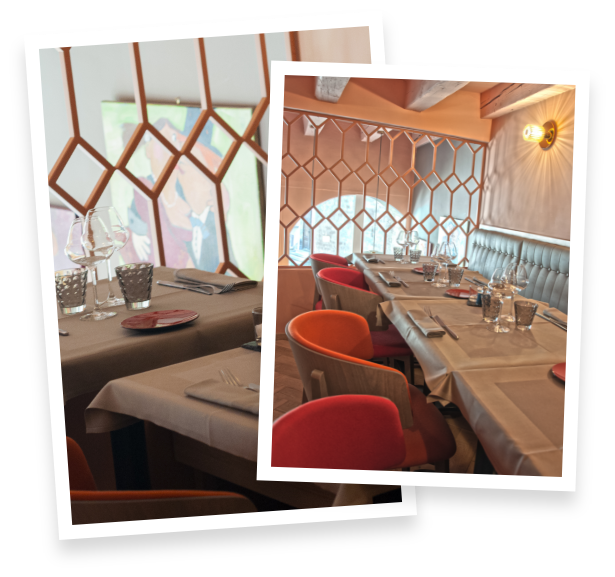 Add some height with our Mezzanine
Discover our mezzanine area! Perfect for a tête-à-tête dinner or for gathering your co-workers around some good food!
The mezzanine can be used as a private dining room for groups of 8 to 10 people.
Reception area and bar
Take a ringside seat and absorb the ambience! From a seat in the bar of our restaurant, you will be right up close to everything that's going on. Our staff will make sure you gain an insight into their gastronomic world.
Testimonials
You are the best people to talk about us!
Depuis le premier jour d'ouverture du restaurant Perles de Saveurs, c'est toujours un plaisir d'y venir et de déguster de délicieux plats à la fois graphiques et raffinés.
Thank you for a wonderful visit. All three of us enjoyed the splendid preparations and gustatory excellence of our visit. We will return soon!
Excellent service, sumptuous dishes and delectable flavours, what more could I ask for on my birthday!
Très bon restaurant. Bon accueil, beau décor, cuisine fine, savoureuse, colorée, belle présentation des plats. Nous y avons passé un bon moment, je recommande !!!!
Un cadre chaleureux, caché dans une petite cours pavée. Plein de charme. Le repas était tout simplement délicieux. Rien à redire, c'était parfait ! Un petit bijou strasbourgeois